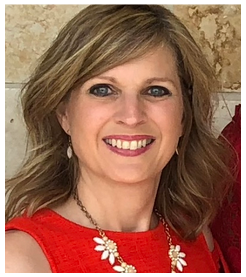 Throughout her teaching career, Elizabeth has taught Advanced Placement, honors, and on-level junior and senior English, and served as English Department chair at two high schools. She is actively involved in curriculum development and planning for the vertical team, articulating skills across the grade levels. 
Elizabeth served as a reader for the AP English Language exam and is currently an AP English Literature reader. She has co-authored two AP English textbooks for Bedford Publishing Company, Ideas in Argument and Ideas in Literature.  In addition, she worked in collaboration with The College Board in developing English Literature resources for the Course and Exam Description (CED). Having taught both AP English Literature and AP English Language has deepened her understanding of the crossover skills between these two courses and the preparatory courses before them.  This work has reinforced the importance of teaching writing and analysis at all levels of the vertical team, intentionally spiraling and scaffolding instruction of skills.
Outside the classroom, Elizabeth enjoys being a wife, a mother of two young men and their lovely brides, a grandmother, a spoiler of dogs, and a singer in her church choir and ensembles.