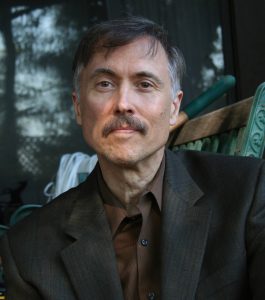 I've taught for 35 years in public schools around California in suburban and small town settings. I have a BA in journalism and an MA in English Literature, taking most of my coursework at San Jose State University. I've experimented with teaching environments, having taught learning disabled, mainstream, and honors students in traditional and interdepartmental courses. My studies over the last decade in mythology, American culture, and writing led to published articles in English Journal, the Journal of American Culture, Classroom Notes and other periodicals.
I've been an AP reader and a lecturer for two decades, conducting seminars in new and experienced AP Lit, Vertical Teams, pre-AP skills, and Lit/Lang combinations. My travels have taken me across the nation from Hawaii and Alaska to the Western states and cities in the Midwest. In 2006 I published Writing is Dialogue: Why Our Students Write Backwards and How We can Fix Them, a writing text drawn from classroom experiences and aimed at encouraging more varied writing programs in secondary schools. In 2012 I published Below the Moon: The Study of Literature through Archetypes, a cultural examination of the ways archetypes can make analysis more accessible for students. The recipient of several NEH grants, I've traveled across the continent a few times in the study of African-American literature; early eighteenth-century American and British lit; the Renaissance; Medieval Germanic epics; and Shakespeare. Finally, in addition to College Board, I've lectured for the California Association of Teachers of English, the California Association for Independent Schools, and the San Diego-based AVID. I'm a consultant for the San Jose Area Writing Project. I also lecture and consult privately with schools and districts. Participants should feel free to contact me at writedial@gmail.com if they have any questions in advance.
English Literature
This seminar focuses on developing those skills that characterize the critical thinking requirements of the AP program. To that end, we will discuss how inductive and analytic skills can enhance instruction and provide a foundation for a sequentially ordered, skills-based program. Lectures will explain how to apply inductive thinking to create a full English program, with an emphasis on incorporating varied kinds of research, several approaches to analysis, and writing experiences that go far beyond the five-paragraph essay. By week's end, participants will have acquired a range of methodologies and philosophies they can take back to their classrooms; additionally, participants will learn ways to develop a department-wide strategies program.