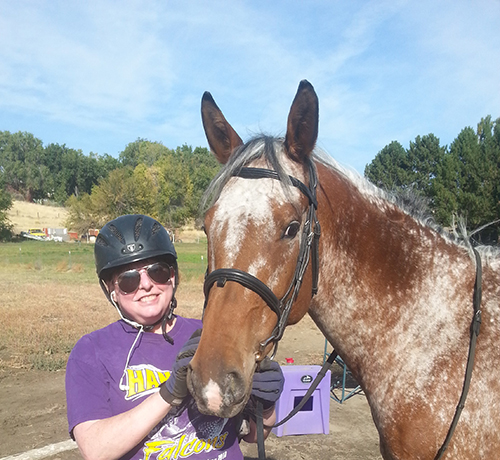 A colleague told Kim some years ago that good teachers must be willing to reinvent themselves every five years. By that standard, Kim has reinvented herself many times, having taught for 43 years. She spent 21 years working with middle school students in Amarillo, Texas; she wrote the original honors curriculum for seventh and eighth grade English in Amarillo. In 1999, Kim decided she was mature enough to "graduate" to high-school teaching. She then began working with sophomore Pre-Advanced Placement and junior AP classes at Tascosa High School, also in Amarillo.  During her time in Amarillo, she received extensive training in both AP and Pre-AP teaching techniques.
In 2009, Kim moved to the Pacific Northwest; she now teaches at Hanford High School in Richland, Washington. Kim's current assignment includes AP Language and junior American Literature. Kim has worked as the liaison to Central Washington University, implementing the state's revised College in the High School curriculum.  In her (long) career, Kim has also taught English 7 – 12, choir, marketing, Latin, Texas and American History, and Career Education, Senior Writing, and Mythology.
 Kim has been a College Board consultant since 2002, and has presented summer institutes and one-day and two-day seminars throughout the Southwest, as well as in California, Colorado, and Utah. She has been chosen to present sessions at the AP National Conference on two separate occasions.
Kim is especially proud of her work with Bedford St. Martins publishers. She was asked to write the teacher edition questions for the "Community" chapter of the third edition of Bedford's acclaimed Language of Composition text, and her name actually appears on the front cover of the teacher edition! She also wrote correlations between the new AP Language skills and both the second and third editions of Language of Composition; these correlation may be found on Bedford's website, and are intended to save teacher preparation time. If you need an article to teach Skill 3A, the correlation will guide you.
In her spare time, Kim reads, makes beaded necklaces, and rides her horse, an Andalusian cross named Pippin.
Email: kimberleigh.reifle@rsd.edu