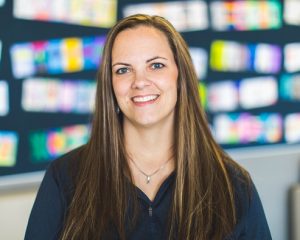 Amanda Killough has been teaching AP Human Geography for 11 of her 21  years in education.  Her passion for teaching students about the world around them stems from her love of travel, reading and exploring new places in her spare time. Her experiences help to enrich her classroom and students where she hopes her enthusiasm encourages them to see the world in whatever way possible; to see beyond the walls of a classroom and be the problem solvers we need them to be.
Amanda has been awarded TCSS Teacher of the Year, NCGE Distinguished  Teacher of the Year and NCSS Teacher of the Year and most recently was selected as a finalist for Teacher of the Year in her school district.  Amanda has also been an AP  Reader in Cincinnati, Ohio for the past 7 years. In 2019 she became a National  Geographic Grosvenor Teacher Fellow and was afforded the opportunity to spend  16 days in the high Arctic learning about ecotourism, human impacts on the environment and programs aimed at curbing climate change for future generations. In 2021, Amanda was honored by her colleagues for Teacher of the Year for her campus and selected as 1 of 5 District Teacher of the Year candidates.
Though honored by these awards, Amanda's most proud of the men and women she works with day in and day out.  Her colleagues are truly a unique group of fantastic teachers she enjoys working with every day.  She also treasures working with teachers from around the country in her role as an AP Lead Consultant, always looking forward to sharing and growing together as educators.