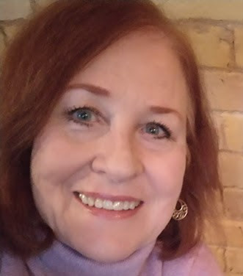 Linda Hammon taught APHG at Canyon High School in Comal ISD in the spring semesters. She has been teaching geography for more than 40 years and had taught Pre-AP World Geography for 15. Ms. Hammon taught 9th-grade Pre-AP Geography, AP Human Geography and AP Art History at Canyon High School in New Braunfels, Texas. She has also been an adjunct lecturer at Texas State University in San Marcos, teaching Geography of Africa in the Honors College and World Regional Geography and Cultural Geography in the Geography department. She worked closely with the Texas Alliance for Geographic Education as co-editor of its newsletter for six years and was a member of the steering committee and a teacher consultant for more than eleven years. Ms. Hammon has been a College Board consultant for twenty-two years and a reader for the APHG exam for seventeen years. She has received numerous honors including the National Council for Geographic Education Distinguished Teaching award, two National Council for Geographic Education/CRAM awards for exemplary classroom teaching, the Comal Independent School District Secondary Teacher of the Year award, Austin ISD High School Teacher of the Year award, the Southwest Texas State University Geography Department Distinguished Alumni award, the Texas Alliance for Geographic Education's Distinguished Service award and the Mary Beth Booth Award for Outstanding Service by an Extramural Educator from Texas State Geography Department. For the last 7 years she had been recognized as one of Comal ISD's most influential teachers by a Canyon High School graduating senior. Linda received the NCGE President's Award for 2021. It is presented in gratitude for the incredible service and support she has shown toward geography education, to NCGE, and the significant personal impact she has had on our president. Her tireless efforts teaching, training, and promoting geography education over her career continues to have an influence on countless educators across our country.
Ms. Hammon holds a BS in geography and art and a M.Ed. in curriculum and instruction and applied geography.
Course Description
Designed for new and experienced AP Human Geography teachers seeking to expand their knowledge of concepts and teaching strategies, this course will look at providing in-depth discussion of the course description to help participants gain a broad understanding of the various topics. Participants will look at exam preparation, especially related to writing skills by reviewing the current FRQs from the AP exam. Attention will be paid to developing a syllabus, modeling lessons, and various teaching resources.
Learning Outcomes:
Describe the AP Program in general
Understand the course content and curriculum (CED)
Utilize practices and skills to be mastered throughout the course
Describe the course assessment
Topics will include the following:
Thinking geographically, globally, spatially, and conceptually
Prevailing themes of diffusion, globalization, urbanization, population, gender, and development
CED and syllabi
Preparing students for success on the AP exam
Using multiple textbooks, supplementary materials, internet, and videos
What participants should bring:
Classroom text currently used and a world atlas
Sample of materials from each unit of AP Human Geography (if you have been teaching the course)
Laptop for doing online activities and assignments