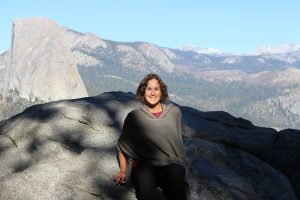 Patti Brazill taught Principles of Macro and Microeconomics at the high school level for 20 years and at the College level for 6 years. She currently is serving as a consultant to MR University.  She has served as a Reader, Table leader, and Question leader at the scoring of the exams for the past 25 years; served as cochair of the Macroeconomics test development Committee; mentored  College Board consultants; presented workshops all over the world and worked on the Instructional design committee.  She has reviewed and authored several Economics Texts and workbooks.   She brings a passion for real world application to the economics classroom.
Patti and her husband Roger live in the Finger Lakes regions of New York. She is an avid quilter and enjoys biking, kayaking, sailing and cross-country skiing.  She spends much of her time visiting her grandchildren in Brooklyn, NY and Portland, OR.
Patti Brazill, SUNY College at Brockport (retired)
phbrazill@gmail.com 585-507-5772 (text me!)  
GOALS and Objectives 
To prepare teachers for teaching AP Macroeconomics, through an intensive review of curriculum content, textbook evaluations and time management. 
To familiarize participants with "degree of difficulty" assignments necessary for students to do well on the AP examination as well as active learning exercises intended to inspire student participation. 
To help guide participants in teaching applications of economic concepts to the "real world." 
To share with participants how the examination is graded and how to prepare students for success of the examination itself. 
To model for participant's lessons of challenging economic concepts, including measuring the macro-economy, graphing of market models, Aggregate Demand and Supply, Fiscal and Monetary policy, loanable funds market, international trade and multipliers. 
To clearly identify for teachers the essential concepts and models, as well as provide guidelines for those concepts which will enrich the AP classroom. 
Overview: Throughout our short time together, my goal is for each participant to come leave better prepared to teach AP Economics.  
❖ We will do an intensive review of the new Course and Exam Description binder, published by the College Board.  
❖ We will examine the new digital activation process, discuss the audit expectations and explore The AP Classroom. 
❖ Lessons on more difficult concepts will be modeled.  
❖ Participants will study the design of the currently available part two FRQ questions and learn the use of rubrics   in the grading process. We will explore options for on-line administration of the exams. 
❖ Various texts and ancillary materials will be reviewed. 
❖ Each participant will work on their own lessons and should have Unit 1 completed.
❖ Finally, we will establish a network of support for teachers seeking help in any content area. 
New teachers should read the first chapter of the text they are using, or of any principles of economics text.  Experienced teachers should bring a lesson to share with the class. If you know which text you are using please bring it to the workshop.