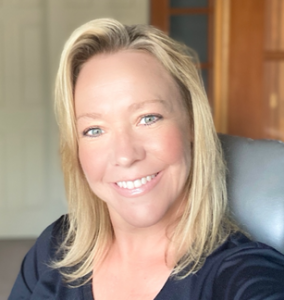 Hollie Drake has been teaching AP Psychology since 2007 and has been a teacher at Overland High School in the Cherry Creek School District for over 20 years. She has participated in the AP Psychology annual reading since 2015 serving as a Reader. Early in 2018, Hollie served as a consultant for the 2019 College Board AP Psychology course and exam description guide.  In 2019-20, Hollie contributed to the revision of several teaching texts which reflect the changes recently made by the College Board.  In her spare time, Hollie enjoys the beautiful Colorado weather and scenery with her two golden retrievers, family and friends.
Hello!  I am an AP Psychology teacher from Overland High School in Aurora, Colorado.  I've taught AP Psychology since 2007.  I am so excited to have this opportunity to share my experience with you and for us to develop a network of educators who have a passion for psychology.  Teaching this course has directly impacted my life not only professionally but personally as well.  I hope that you will find just how applicable the teaching of AP Psychology is to our students; not just preparing them for a national exam but also preparing them for life.
My goal for this workshop is to have you walk away with material that you can implement into your course on day one.  The outline below is more general and can be more specific based upon what your needs are and expressed on day one.  I'll provide resources that we use & discuss in electronic format therefore developing a "toolkit" of materials to pull from as you plan your curriculum.  I do support and believe that the best method to the preparation of this course is using a "backwards" planning approach.  As a result, I ask that you bring your school's academic calendar for the year.
What to bring/have available:
Text(s) that you plan to use with your AP class.

I'm most familiar with the Myers & AMSCO texts. But would love to learn more about the texts that you use!

Technology that will help you take notes, preview resources, organize materials, etc.

Laptop/tablet; external hard drive; power cords

School calendar- showing when breaks, building activities (Homecoming, Theatre performances, etc.) take place.

We will use this day 1 to help with the backwards planning of the course!