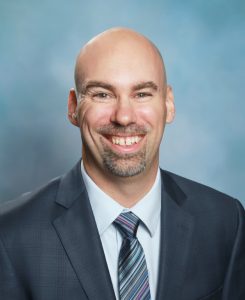 Sean Harris teaches AP World History: Modern, AP Government & Politics, and on-level US History at Holy Names Academy in Seattle, WA, where he has taught for the past 17 years. He started the AP World History program at HNA in 2012 and has expanded student access by working with the school to minimize barriers to entry. Sean is a College Board consultant in World History: Modern and a Table Leader at the AP World History: Modern reading. He is passionate about teaching and enjoys working with teachers to improve their ability to teach AP World History.
Presenter information:
Sean Harris, College Board consultant and teacher at Holy Names Academy, Seattle, WA
Current classes: AP World History: Modern, US History, and AP Government and Politics
Email address: sharris@holynames-sea.org
Learning Outcomes and Course Objectives
This workshop will prepare you to teach the AP World History: Class more effectively.  My goal is to focus on practical activities that will help students think historically.  This includes preparation for all parts of the AP World History: Modern test, with an emphasis on helping students prepare for the writing components of the test.
At the end of the workshop, participants will be able to:
Align your instruction with the goals of the AP course.
Identify the skills and knowledge that the exam will assess and identify the tasks and materials for which students might need more preparation.
Draft a syllabus that meets the curricular requirements for the course.
Make equitable access a guiding principle in designing instruction.
Suggested Materials
There are no required course materials beyond the material provided by the College Board.  The activities and resources that I will provide will be available online. Participants should bring a laptop to the workshop if possible.  The recommended supplemental textbook is:
Marks, Robert B.  The Origins of the Modern World: A Global and Environmental Narrative from the Fifteenth to the Twenty-First Century, Third Edition, 2015.  ISBN: 978-1-4422-1240-4
The book is available directly from the publisher at https://rowman.com/isbn/9781442212404/the-origins-of-the-modern-world-a-global-and-environmental-narrative-from-the-fifteenth-to-the-twenty-first-century-third-edition
It is also available on Amazon. 
The book is a brief and accessible overview of the content and historical argumentation covered in the AP World History: Modern class. 
It is strongly encouraged that you read the introduction (pages 1-17) in the Marks text to the prior to the workshop.  This will give you a frame of reference for how I will approach the workshop.